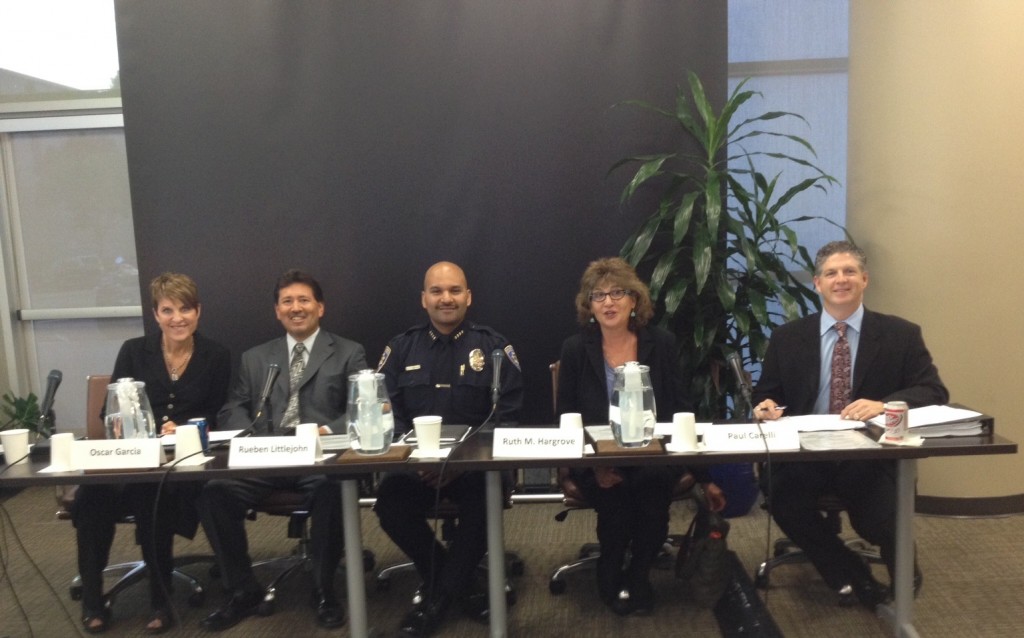 On September 24, 2013, the Anti-Defamation League partnered with the San Diego County Bar Association to offer a timely Continuing Legal Education (CLE) session on Cyberbullying titled "Classroom to Courtroom: Can the Constitution Rein in the Bullies?"
Laura E. Duffy, United States Attorney, Southern District of California, moderated the stellar panel of cyberbullying experts. In her welcoming remarks, Ms. Duffy highlighted the dangers of cyberbullying and framed the challenges that parents, administrators and teachers face in balancing freedom of speech and online hate.
Each panelist brought a unique perspective to the discussion. Oscar Garcia; Deputy District Attorney, County of San Diego, discussed the significance of preservation of evidence and documentation of events, as he primarily deals with the criminal side of cyberbullying. Ruth Hargrove, Professor, California Western School of Law, shared her knowledge about parents' and students' perceptions of cyberbullying and corresponding responses. Paul V. Carelli from the Law Firm of Stutz, Artiano, Shinoff & Holtz talked about the importance of open communication between schools, parents and students. Finally, Rueben Littlejohn, Chief of San Diego Unified School District Police Department, focused on the role of law enforcement in cyberbullying incidents that affect students at schools.
The panelists analyzed two cases, J.C. (a minor) v. Beverly Hills Unified School District and D.C. (a minor) v. Harvard-Westlake school. The event concluded with an enthusiastic Q&A session.